About
Following the Fresh Start agreement (November 2015) a number of Mitigations, specific to Northern Ireland were introduced, one of which was Discretionary Support launched on 28 November 2016.
Discretionary Support Commissioner NI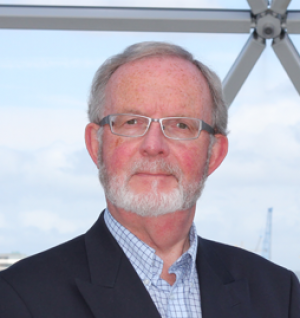 The Commissioner has over 40 years' experience of working in a range of Public Sector and Voluntary & Community organisations.
A considerable element of his experience has been in working with communities across Northern Ireland and in the development of grant programmes, application and assessment processes, monitoring expenditure, meeting contractual requirements, risk assessment, compliance and evaluation.  He has had experience of several significant 'management of change' initiatives in both Northern Ireland and across GB.
The Office of the Discretionary Support Commissioner (ODSC) was established under The Welfare Reform (Northern Ireland) Order 2015, Part 7. The Commissioner upholds his statutory duties under Article 136 of the Order.
Office of the Discretionary Support Commissioner (ODSC) 
This office delivers an independent review service on Discretionary Support decisions made by the Department for Communities.
The ODSC business values are to:
place claimants at the centre of the review process
treat claimants, stakeholders and colleagues with respect and courtesy
respect and accept the differences of others in accordance with Section 75 obligations
work to improve standards of service provided for claimants of Discretionary Support
be receptive and responsive to the external environment and the way it influences and shapes our business future
engage in reflective learning and use this process to make improvements to the independent review service
recognise and value the members of our staff team for the contribution each makes in delivering efficient and effective services
Office Structure
Discretionary Support Commissioner
Office Manager
2 Independent Discretionary Support Inspectors
Administration Officer
Discretionary Support Inspectors
The independent review will be carried out by an Inspector acting on behalf of the Discretionary Support Commissioner.
How to request an independent review
An application for an independent review may either be made in writing; either by letter, email or by using the below Application Form;
The review request must:
Provide the name, National Insurance Number, date of original Discretionary Support claim and contact details of the claimant.
Be signed by the person making the application if in writing or contain the name and be sent from an identifiable email address.
Be delivered to an office of The Department or the Office of the Discretionary Support Commissioner within 28 days of being notified of The Department's decision.
Contain detail on the specific grounds upon which the application is made.
If the Review Request is late the request must contain the reason(s) why the request is late, if submitted outside 28 days.
Our preferred method to contact you is by telephone so please ensure that you give your number/s in your Review request.
We will contact you to allow you the opportunity to add any further information which may impact on your application. We may also wish to contact other relevant parties, (such as Social Workers or Healthcare professionals) for additional information. However, we will not do this without first requesting your permission to do so.
Our aim is to make an independent decision within one day if the application is for living expenses or otherwise within 10 working days of receipt of a review request. There may be occasions where it may take longer. If this is the case, we will inform you of the reasons for any delay.